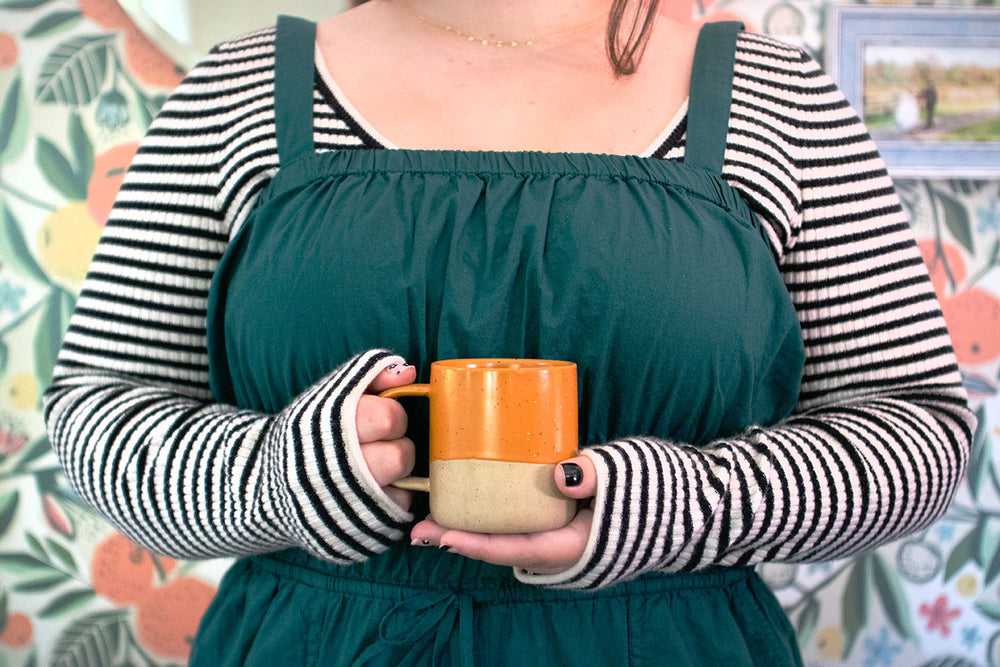 Gifting a coffee subscription is a wonderful way to bring delicious happiness to your loved ones. Here's how to do it:
1) Create an account here.
2) Subscriptions are available on all non-limited release coffees & teas. Shop those items like you normally would. When adding to your cart, select "Subscribe & Save".
Use the drop down menu to select the frequency of the delivery. You can also choose to add "Roaster's Choice" to your subscription, for a surprise, hand-picked coffee. (This is one way for your recipient to be able to try out some of our limited release offerings.)
3) Once you've finished adding coffee & tea to your cart, but before you checkout, visit your cart to enter an optional "Gift Card Message" in the Notes that we will include with the first delivery. 
4) Press the "Checkout" button. Be sure to enter your recipient's name and address in the shipping fields and enter your name and address in the billing fields. 
5) Once you've completed your order, you'll receive an email confirmation. You'll also receive email reminders when each shipment is due to ship with tracking information inside. You can log on and manage your subscription at any time by visiting our website and clicking "Account Login" in the top menu. Then click "My Subscriptions" under your name.
Thank you for giving such a thoughtful gift! Your loved one is sure to appreciate it.