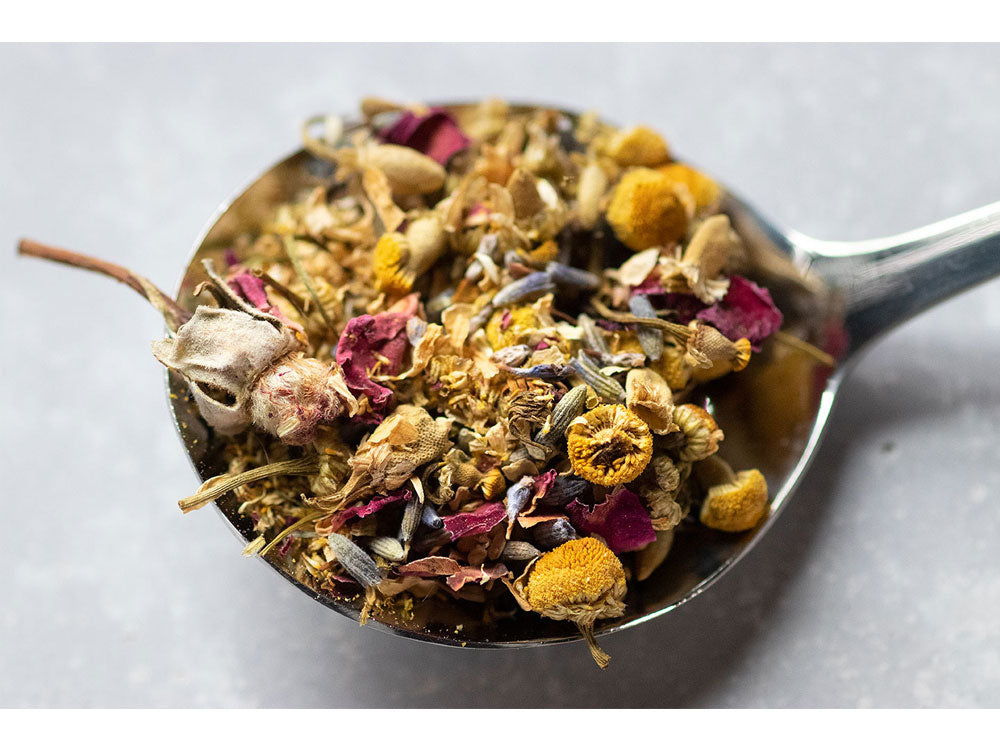 We are proud to announce the launch of Petals, our new loose leaf tea line! The name is inspired by the simple, fragrant, magic of nature (and also by a cat named Petals we used to know!).
This hand-curated line features mostly organic offerings with simple ingredients, whole leaves, flowers, stems, and roots. For those of you who enjoy getting your caffeine from tea, we have plenty of caffeinated options, including a green yerba mate, and also many beautiful herbal teas if caffeine is not your thing. We have both a black chai blend and an herbal chai blend.
Beautiful Blue Flower Earl Grey loose leaf tea
Our Organic Green Yerba Mate loose leaf tea reminds us of flecks of gold.
Loose leaf tea offers great value for your dollar, as a little bit goes a long way. In each product's description, we've included suggested brewing instructions and we are now offering fillable sachets for steeping your perfect cup!
Organic Fireside Nightcap is truly a special treat, featuring hibiscus, cinnamon and cardamom.
Organic Turmeric Comfort includes turmeric, black pepper, ginger & honey bee pollen.
We invite you to scroll through our tea offerings and see what calls to you. Petals loose leaf tea also makes a wonderful gift for the tea drinkers in your life. 
Explore and enjoy!